Authors
Hey there, I am Manish Saraan
Hey there, I'm Manish Saraan and I'm a FullStack developer. I grew up in Haryana, which is in the north of India. I discovered my love for computers while I was in college. Initially I used to play video games on my computer but soon I started learning about web development.
I began my career in 2015 as a PHP developer, but soon discovered my greater interest in JavaScript-based technologies. This led me to explore NodeJs, which I quickly fell in love with due to its simplicity. Alongside my work, I also became involved in open source projects on GitHub and even became a maintainer for some widely used NPM packages, downloaded over 2.5 million times each month!
In 2020, I made the decision to leave my corporate job in pursuit of my dream of working for myself. I wanted to create a job for myself that would allow me to maintain a healthy work-life balance.
Finding my initial clients took time and required a lot of hard work. However, starting with small projects and gradually moving on to bigger ones, I consistently delivered excellent results and gained the admiration of my clients. As a result, I now have regular clients from Europe and North America.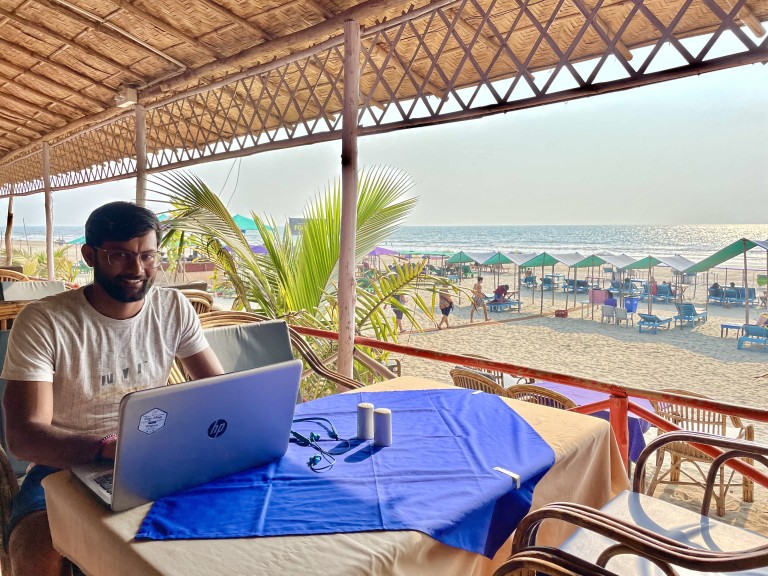 Shipping code from Goa beach
When I'm not working, I love to travel and pursue my other passions. I've been on plenty of treks, visited beaches, and explored forts, but my favorite beach is in Goa and I go to Rishikesh to find some peaceful time. And, I'm a big fan of solo travel, as it helps me connect with people from diverse backgrounds.
I also have a few hobbies that keep me busy outside of work. Running and swimming are two of my favorites, and I've even completed several marathons over the years. I love challenging myself and setting new personal bests.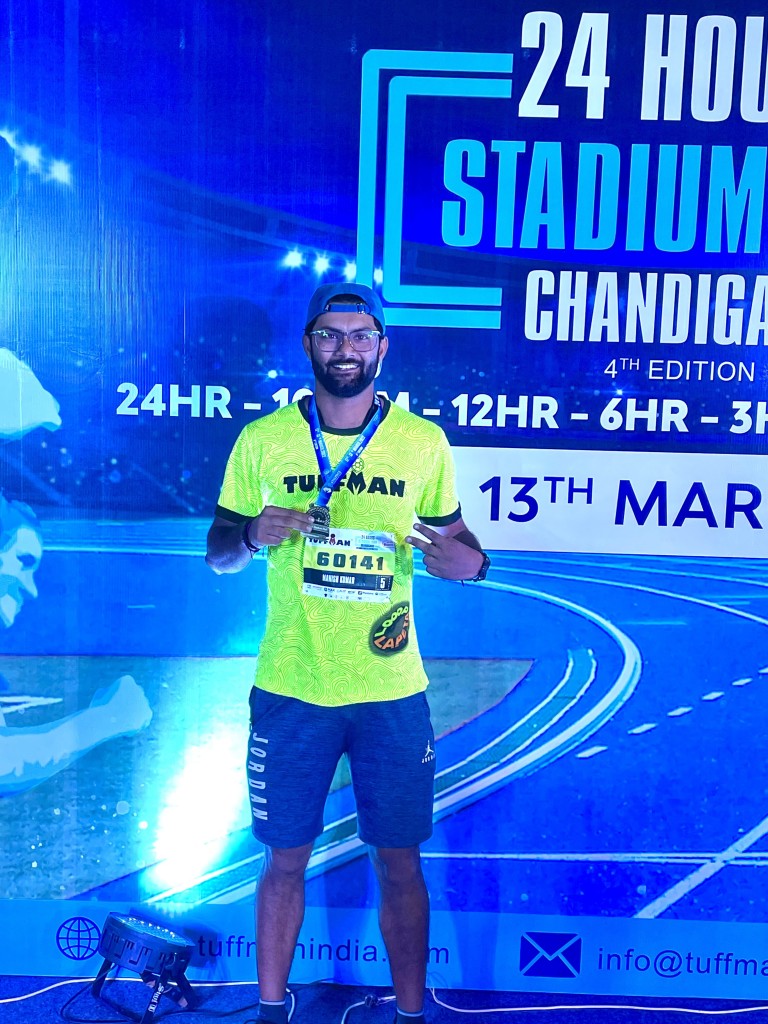 Me in after finishing 6 hours stadium run
Throughout this journey, I have developed a passion for product building. Currently, I am in the process of transitioning from being solely a developer to becoming a maker. Thank you for reading, and feel free to follow my journey on social media as well.